Match Time: Sunday 1:45 P.M Eastern US, 8:45 P.M (Italy time). GMT + 1
Match Location: Stadio Marc'Antonio Bentegodi, Verona, Italy
It's Serie A time rossoneri! After two weeks of international teams break, our beloved Milan will face Hellas Verona in a match valid for the 3rd fixture of Serie A. Hellas Verona has been a tough opponent for Milan, in fact in the last two matches played in Verona Milan lost 3-0 in 2017 and 2-1 in 2016, the last victory dates back to a 3-1 in 2015. So we will need to be aware of this team.
Further, the hosts were held by Bologna in their first match but did come away with a 1-0 win over Lecce last time out. Verona is a well organized team, they defend well and play good the counterattack, so we will need to be well balanced on the midfield and defense in order to stop their attack.
Moreover, Giampaolo spoke in the prematch conference:
About the team: "When I look at my team, I'm confident, because I see a motivated group of players. I'm working on different things in training, I have a lot of faith and aspirations for this group and I'm sure that we'll improve more and more over time. I'm really impressed by the attachment, participation and dedication of the players. We have to become more and more of a team." (Ac Milan)
About the match: "I'm not interested in all the talk that Verona's stadium historically causes problems for AC Milan, I don't really believe in all that. We have to win, every win helps to build belief and self-confidence no matter who you're fighting against, but having the right attitude makes the difference. I think very highly of Jurić, he's a great coach, his side is aggressive and has a clear identity. Tomorrow's match will require a lot of focus, it will be intense, we'll have to play well and be good both on the ball and in defence." (Ac Milan)
About the training during the past two weeks: "I've had seven or eight players at training over these past two weeks, they've been very professional in their work. We had a lot of players involved with their national teams and they all did well. The team is in a good place, everyone's enthusiastic and everyone has returned without any problems. I'm working on ideas and behaviour, trying to give a clear mentality and a positive style of play. My motto hasn't changed: keep your head up and play your football." (Ac Milan)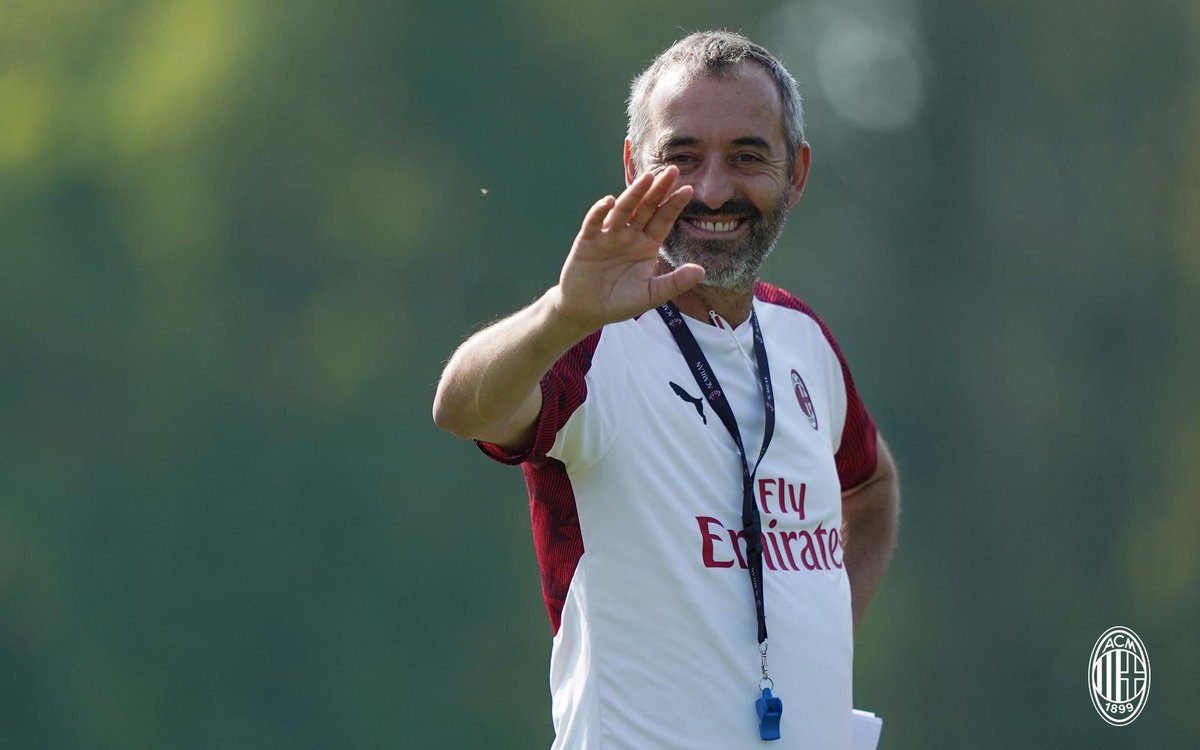 About

Piątek

and Paquetá: "Piątek shouldn't just be thinking about the final 20 metres of the pitch, he needs to be a complete player and know how to do everything, he knows how to play well and needs to do so, then the goals will follow as a consequence of this. Paquetá can play in the middle as a mezzala and a bit further up the field as a trequartista." (Ac Milan)
About the attackers: "After the first couple of matches I brought Suso somewhat closer to his natural position, but I'm convinced that he can also play as a trequartista. Castillejo is a great player and worker, I'm a big fan of his. I've been impressed by Rebić, he's in good shape and is determined. He can play in many roles in attack." (Ac Milan)
About the defenders situation:" Hernández won't play, he's recovered and now needs to get back fighting fit. Rodríguez is a tidy player, while Theo pushes up the pitch more. They're two excellent players with different characteristics. Duarte is improving, he's an intelligent and curious lad. He watches the videos that my staff film daily so he can improve. His time will come. Musacchio is strong and a real leader, it's not easy to make changes in defence." (Ac Milan)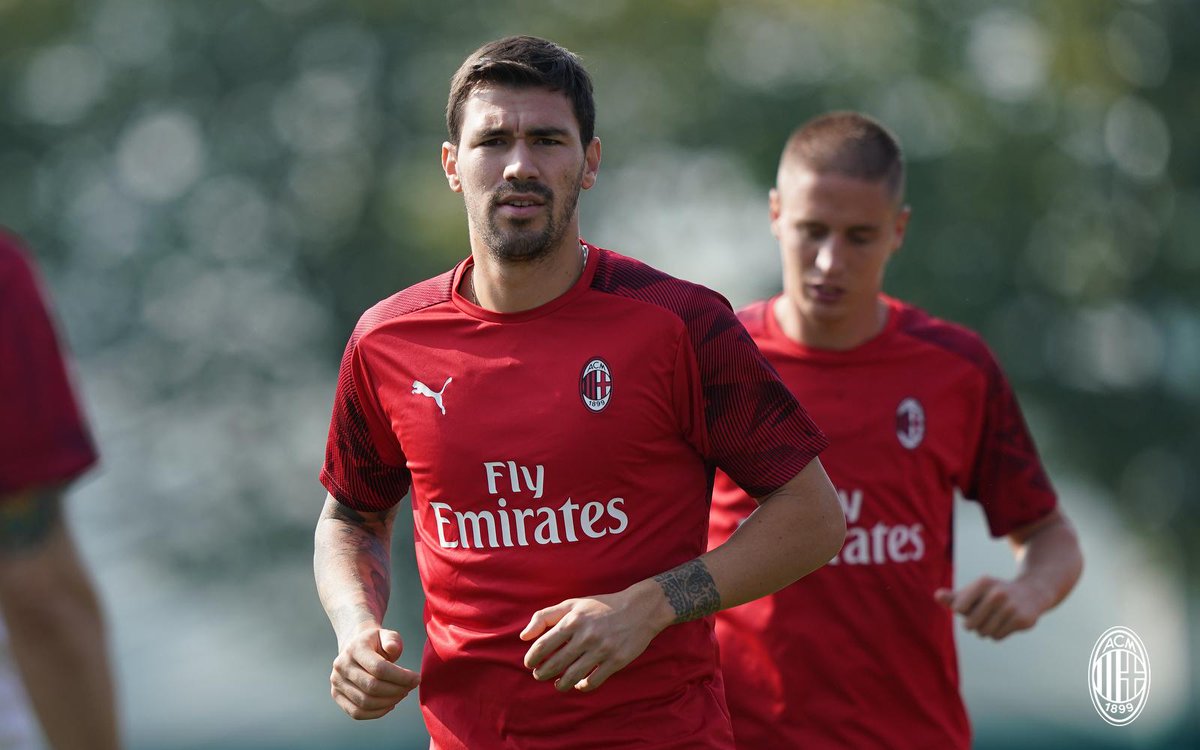 Moreover, regarding the lineup, Giampaolo will field the 4-3-2-1 where Biglia returning from his injury will play as the CDM, then Hakan will play as CM due to good performance he had against Brescia, Kessié will start, Suso and surprisingly Paquetà then Piątek as the main forward. The defense will be the usual that played during last season.
On the other side, we will need to take an eye on the striker Stepinski, who can be dangerous in the attack due to his speed and strenght, also Lazovic he is really fast and a good assist-man.
In conclusion, the team needs to win, these are the type of matches that we can't drop points, and last season these errors didn't allow us to qualify for the Champions League. We must respect our opponent, play focused in order to win this match. Our guys can do it. Forza Ragazzi!
---
Squad List:
GOALKEEPERS: Donnarumma A., Donnarumma G., Soncin.
DEFENDERS: Calabria, Conti, Duarte, Gabbia, Hernandez, Musacchio, Rodríguez, Romagnoli.
MIDFIELDERS: Bennacer, Biglia, Bonaventura, Çalhanoğlu, Kessié, Krunić, Paquetá.
ATTACKERS: Borini, Castillejo, Leão, Piątek, Rebić, Suso.
---
Probable Lineups:
HELLAS VERONA (3-4-2-1): Silvestri; Rrahmani, Kumbulla, Gunter; Faraoni, Amrabat, Miguel Veloso, Lazovic; Zaccagni, Verre; Stepinski.
MILAN (4-3-2-1): G. Donnarumma; Calabria, Musacchio, Romagnoli, Rodriguez; Kessié, Biglia, Çalhanoğlu; Suso, Paquetà; Piątek.
---
Livestream Links: