Match Time: Tuesday 3:00 PM Eastern US, 9:00 P.M (Italy time). GMT + 1
Match Location: Stadio Olimpico, Roma, Italy
It's Coppa Italia semi-final rossoneri! This time our team will face Lazio, the hosts are having hard times as they were eliminated in Europa League by Sevilla, also in Serie A they lost against Genoa in their last match, thus complicating the fight for Champions Legue spot. In the last edition of Coppa Italia, Milan eliminated Lazio in penalties achieving the finals of the tournament.
However, Milan arrives to the match after eliminating Sampdoria (2-0) and Napoli (2-0). Lazio has eliminated Novara (4-1) and Inter (5-4 penalties). The last match in Serie A between them ended 1-1 at the Olimpico. The Rossoneri have suffered only 5 goals in the last 13 games and Piątek scored 7 goals in the last 6 matches, scoring a goal every 55 minutes.
Moreover, Gattuso spoke to Milan TV on the eve of the match:
About the match: "We are enjoying a positive run, but there's the first leg of the (Coppa Italia) semi-finals and we need to keep humble, respecting our opponents, because over the last few years Lazio have become a solid reality in italian football and play quality football. That's why we have to keep humble."

About Gigio's 20th birthday: "I

congratulated him

.

Twenty years, adult is a big word.

More than 150 appearances with the Milan shirt are something incredible for someone with such a young age.

It takes desire and passion.

This is a job where you can improve until the last day you take the field.

He understood it, on a mental level he grew a lot.

He must continue on this path."

About Biglia: "

He's fine, he trains with continuity with us.

He had a serious injury and is a very important player for us.

It is important that he should be ready, he must give us something even when he leaves the bench.

He is an important leader"

About Bakayoko's words on him: "We must all row in the same direction, it's not easy having 25-26 players, it's normal to have few long faces some would like to start, but we can only play 11 at the time but I'm happy to be there for my players if they need me

."
About Paquetà and Kessié: "Paquetà deserves to be called up, he's a player that combines quantity with quality and he can surely fit in the Brazil squad. Kessié is helping the team a lot in terms of pace and attacking the space,

welcomed are the quality plays, which he has and that he tries in training,

I am pleased with him."
Furthermore Milan will not change their usual lineup, but this time Rodriguez seems to take some rest and Gattuso will give playing time to Laxalt. Also, Çalhanoglu seems to rest too, he was called up but there is the possibility that he will not take part of the match because of his newborn child (Congratulations Hakan!) and it will be time for Borini who trained in Hakan's position this weekend. Suso and Calabria will play from the first minute and the midfielders (Kessié, Bakayoko, Paquetà) will be confirmed as well as the defenders Musacchio and Romagnoli.
On the other side, Lazio's coach Simone Inzaghi spoke in a prematch conference: "We are working well – said the coach -, we are coming from an elimination in the Europa League that burns. We had four days to put the ideas in order, we will have to be ready for the match against Milan. I will be satisfied if I see my Lazio make a great match. Milan is a deadly team on the counterattacks, we will have to keep the field in the best way."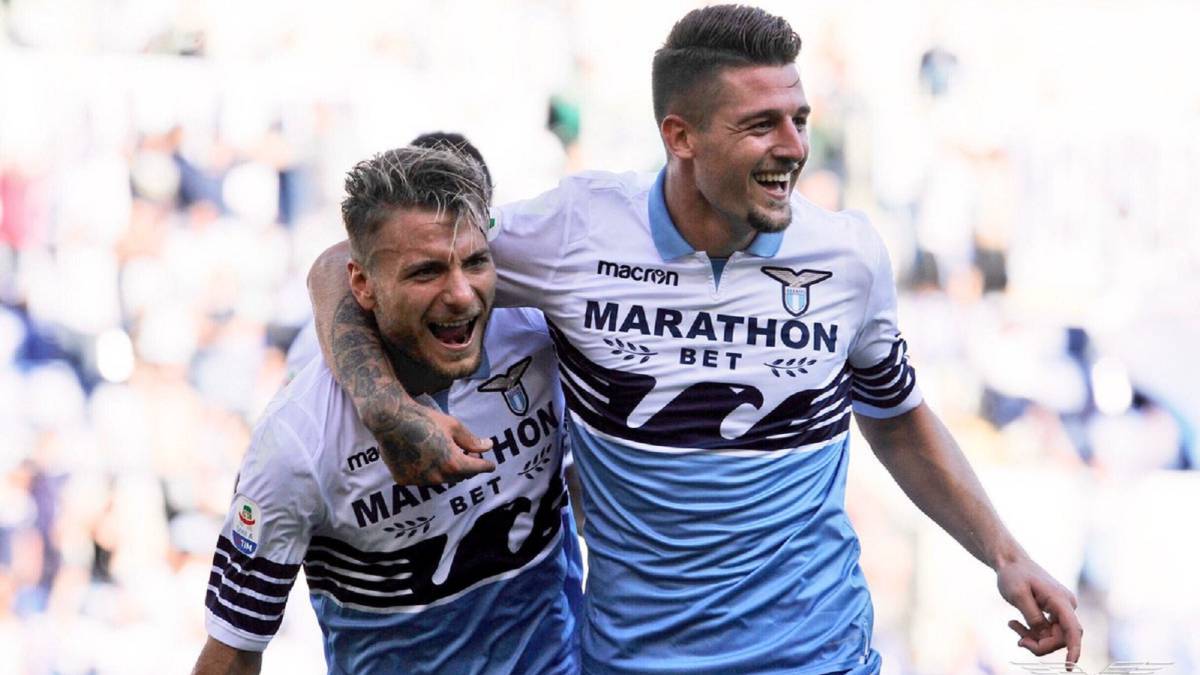 Lazio is not an easy rival, they have players like their goalscorer Ciro Immobile and the midfielder Milinkovic-Savic, also Luis Alberto has speed and technique that can cause damage to any defense. We will need to stay focused on the defensive phase and attack on the right moment.
Finally, as Gattuso said it's an important game for us, we will need focus and determination to win this game. Milan needs to play as the way they have been doing in the last matches if we want to take a positive result in this first leg of Coppa Italia semi-finals. We must respect our opponents, stay humble and being concentrated, it's not gonna be an easy game even if our opponents are in trouble.
Forza Ragazzi!
Official Starting XI:
LAZIO (4-2-3-1): Strakosha; Marusic, L. Leiva, Acerbi, Lulic; Badelj, Parolo; Romulo, Milinkovic-Savic, Correa; Immobile. Coach: S. Inzaghi
MILAN (4-3-3): G. Donnarumma; Calabria, Musacchio, Romagnoli, Laxalt; Kessié, Bakayoko, Paquetà; Suso, Piątek, Borini. Coach: Gattuso
Livestream Links:
Forza Milan!