Match Time: Sunday 1:45 P.M Eastern US, 8:45 P.M (Italy time). GMT + 1
Match Location: Stadio San Siro, Milan, Italy.
It's Serie A time rossoneri! This time our team will face Fiorentina in an important match valid for the 6th fixture of Serie A. The situation has become complicated for Milan with only 5 matches played and already three defeats today's match Milan can't permit to lose or draw, they urgently need a victory and if Giampaolo's men can reply the positive signs showed against Torino but consistently in overall 90 minutes, a victory can be very affordable.
Meanwhile, "La Viola" is without victories from nine away games (2 draws, 7 defeats). This is combined in a worrying way with the fact that the visiting team won only one of the last seven direct matches against Milan in SA (1 win, 2 draws, 4 defeats). Surprisingly, Fiorentina failed to score more than 1.5 goals in any of these fights.
Additionally, Milan's last home game saw them failing to score in a derby defeat against Inter. However, this kind of result is a rarity, given that the Rossoneri managed to score in ten of the last 12 official home games. They continued to score two or more goals in 50% of those 12 games.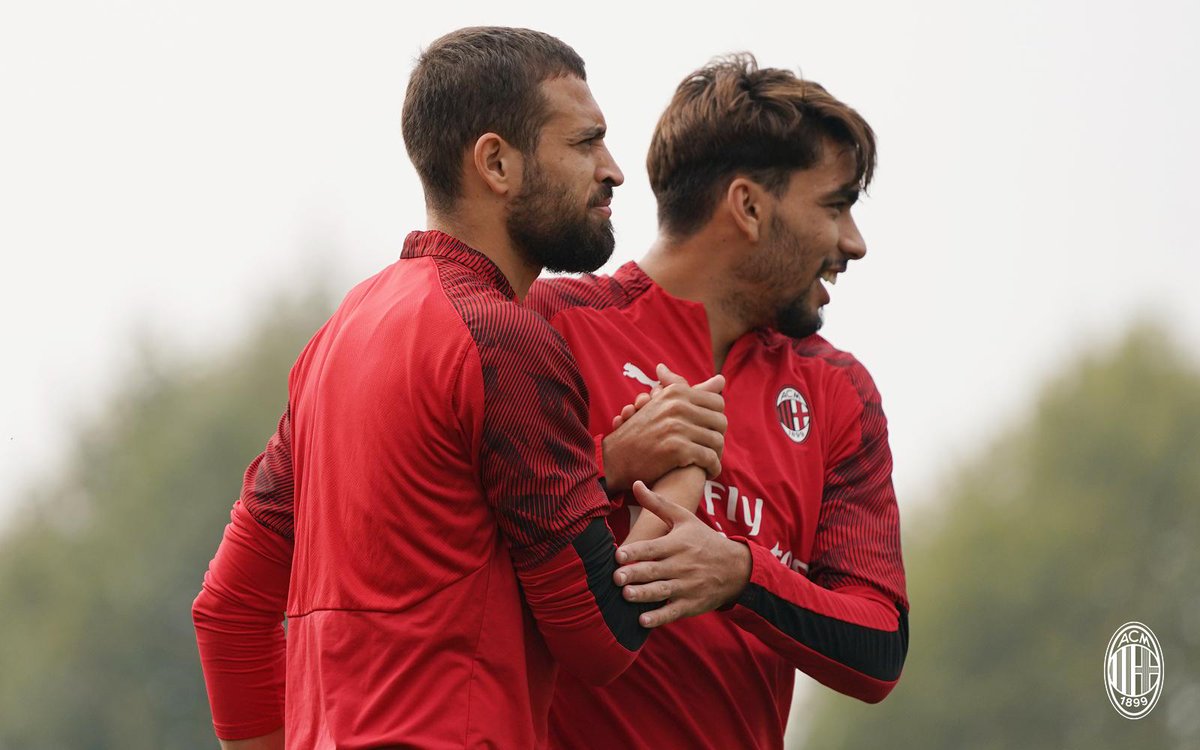 However, Giampaolo spoke on the prematch conference:
About the match: "Every game is complicated, you always have to sweat. That's the way it is in Serie A, you have to respect every opponent. It's mentality that makes the difference, we'll need an attacking team which has the desire to win."
About the last match: "We made the mistake of not killing the game off in Turin, we wasted several chances: that was the way to secure the win. At a certain point we lost our control on the game, losing our bearings and putting our own defence under pressure. I enjoyed most of the game because the team was playing well and creating chances. But we didn't manage to make the most of a few moments and at the end it's the result that counts."
About the team: "We hadn't had many shots at goal before the Torino match, but we improved markedly in Turin: we created more chances, had more shots and also had more touches in the opposition half of the pitch. However, we were imprecise. We need to show that we're capable of sending more men forward and covering the pitch better. Above all, we need to learn how to dig in until the end and show balance in the process. The team are feeling fine, the players have recovered and the data is positive."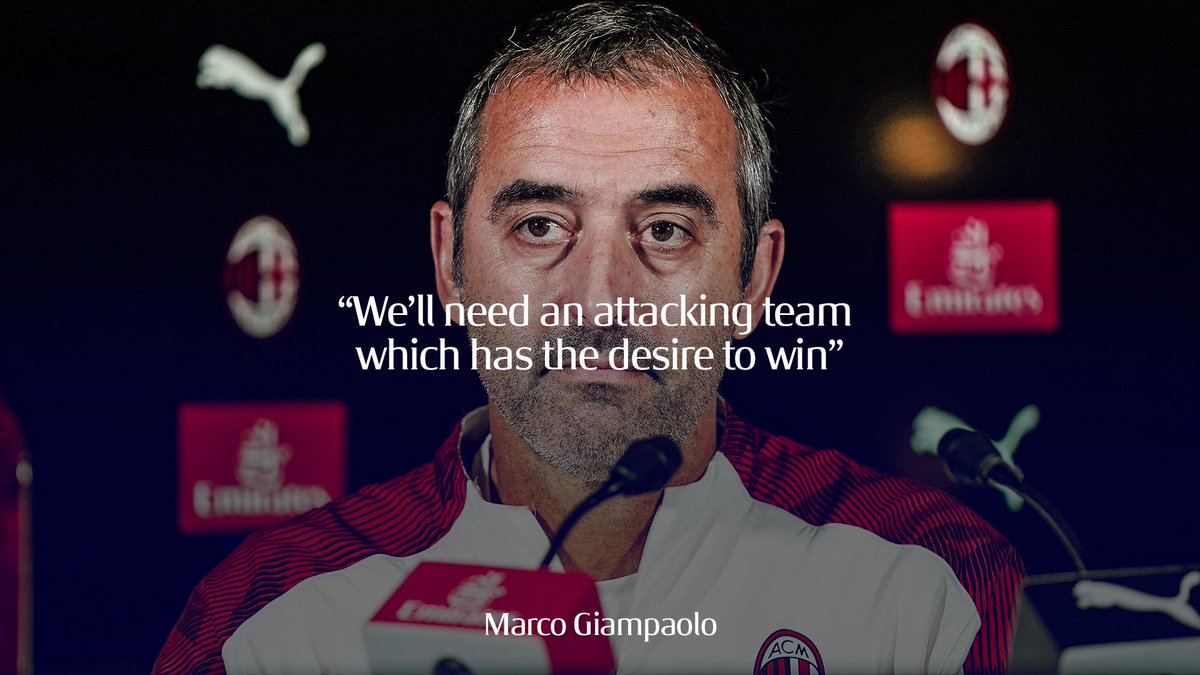 Moreover, regarding the lineup, Giampaolo will field surprisingly the 4-3-3 where Bennacer is confirmed as a starter due to his good last performance, then Hakan and Kessié will play as CM, then Suso will start along Leão who is confirmed after the good performance showed against Torino and Piątek as the main forward, I hope he can find his best form. On defense Theo Hernandez is deservedly confirmed alongside the usual starters Calabria, Musacchio and the capitano. Paquetá is back in the squad after missing out last time due to a muscle injury.
On the other side, surely our ex coach Montella would like to spite our team, so we will have to watch out for their attacking couple Ribery and Chiesa, they are very fast and can put us in difficulty.
In conclusion, the team needs to win, we can't allow to have another false step, a win is a must today! We must fight back, being focused and respect our opponent. Our guys can do it. Forza Ragazzi!
---
Squad List:
GOALKEEPERS: Donnarumma A., Donnarumma G.
DEFENDERS: Calabria, Conti, Duarte, Gabbia, Hernandez, Musacchio, Rodríguez, Romagnoli.
MIDFIELDERS: Bennacer, Biglia, Bonaventura, Çalhanoğlu, Kessié, Krunić, Paquetá.
ATTACKERS: Borini, Castillejo, Leão, Piątek, Rebić, Suso.
---
MILAN (4-3-3): G. Donnarumma; Calabria, Musacchio, Romagnoli, Hernandez; Kessié, Bennacer, Çalhanoğlu; Suso, Piątek, Leão. Coach: Giampaolo.
FIORENTINA (3-5-2): Dragowski; Milenkovic, Pezzella, Caceres; Lirola, Castrovilli, Badelj, Pulgar, Dalbert; Chiesa, Ribéry. Coach: Montella.
---
Livestream Links: