Match Time: Sunday 2:45 P.M. Eastern US, 8:45 P.M (Italy time). GMT + 1
Match Location: Stadio San Siro, Milan, Italy.
It's Serie A day rossoneri! Today our beloved Milan will play against Lazio in a match valid for the 11th fixture of the Serie A. After a bitter win against SPAL where milan showed a little courage, this match against a strong Lazio is really important if we still want to qualify to european spots, so a win would be key since Napoli and Atalanta lost their matches but also Lazio is a direct opponent to european spots.
The AC Milan home record in this Serie A (SA) season is indifferent: 2 wins, 1 draw, 2 defeats. The matches draw / lost in that sequence saw Milan concede exactly two goals in the second half, but the "Rossoneri" have yet to concede a goal on action in the first half in a home game this season.
On the other side, the 'Aquile' trips in SA have so far had a balanced record (2 wins, 1 draw, 2 losses), but there was no 'even' character in the last two trips to SA. Lazio's 2-1 away win against Fiorentina last weekend halted a sequence of five official away games without a win.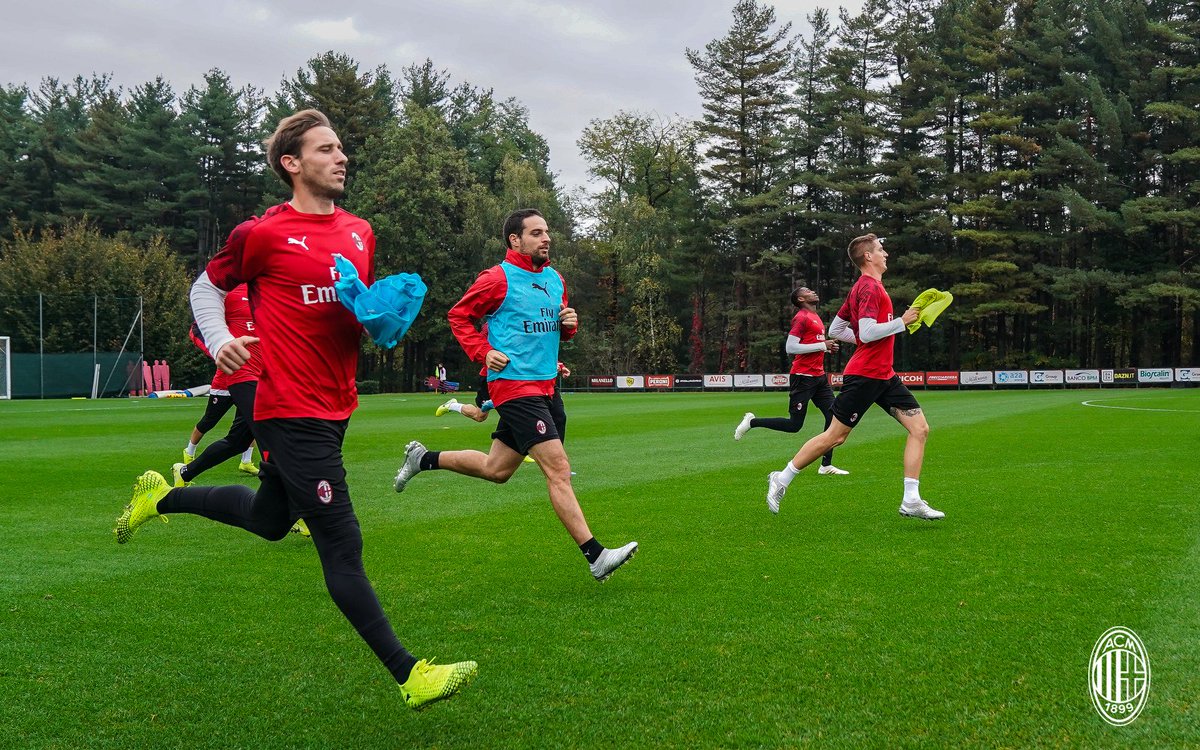 Moreover coach Pioli remarked before the match:
About the approach: "Great determination, focus and ruthlessness will be required. We have to match them blow-for-blow. Beating Lazio would show that we're improving.
About Lazio: "I think it's a very strong team, with the first eleven if it can play with anyone, it combines physicality and quality. We must respond with physicality, even if we have less, and obviously quality. You can't think of winning just by playing dirty, we have to put so much quality into it "
About the Champions League qualification: "We have to believe it, if you believe it, it becomes possible, you commit yourself day or night to reach it. We will draw the conclusions at the end of the season, but we must demonstrate with spirit, determination. When we are a team we can play with everyone ".
Relevant quote:"WE NEED TO RAISE OUR STANDARDS".
Moreover regarding the lineup, Mr. Pioli will repeat the 4-3-3 formation that played against SPAL, but with different changes where Leo Duarte will replace Musacchio on the centre back spot, Calabria will return in the right back position, then Biglia will be the starter instead of Bennacer, alongside Paquetá and Krunić who will surprisingly replace Kessié in the other CM position. A special mention to Mattia Caldara who will be on the bench today!
Additionally, in the attack Castillejo will be confirmed as the left wing, replacing Suso who will not take part of the match due to muscular issues, Piątek will be the centre forward and finally Hakan will be confirmed on the left wing side.
On the other side, Lazio with the usual fantasy form with all the tenors from the first minute. Lucas Leiva, Milinkovic, Luis Alberto, Correa and Immobile. The usual 3-5-2. Strakosha in the net, Radu, Luiz Felipe and Acerbi in defense. On the lanes space to Lazzari and captain Lulic. In the middle, Luis Alberto, Leiva and Milinkovic. Correa to support Immobile. It's a tough team with a definite way of playing, so we will need to be focused.
In conclusion, it won't be an easy game, Lazio wants to make points to also take advantage of the other teams bad results but also we need to take benefit of this! We must respect our opponent, play focused in order to win this match. Our guys can do it. Forza Ragazzi!
---
Squad List:
GOALKEEPERS: Donnarumma A., Donnarumma G., Reina.
DEFENDERS: Conti, Duarte, Caldara, Gabbia, Hernandez, Musacchio, Rodríguez, Romagnoli.
MIDFIELDERS: Bennacer, Biglia, Çalhanoğlu, Kessié, Krunić, Paquetà.
ATTACKERS: Borini, Leão, Piątek, Rebić, Castillejo.
---
Probable Lineups:
MILAN (4-3-3): G. Donnarumma; Calabria, Duarte, Romagnoli, Hernandez; Krunić, Biglia, Paquetà; Castillejo, Piątek, Çalhanoglu. Coach: Pioli.
LAZIO (3-5-2): Strakosha,Luiz Felipe, Acerbi, Radu; Lazzari, Luis Alberto, Leiva, Milinkovic-Savic, Lulic; Correa, Immobile. Coach: S. Inzaghi
---
Livestream Links: