Match Time: Sunday 1:45 P.M Eastern US, 8:45 P.M (Italy time). GMT + 1
Match Location: Stadio San Siro, Milan, Italy.
Serie A it's back rossoneri! This time our Milan under the lead of our new coach Pioli will face Lecce in a match valid for the 8th fixture of Serie A. After a really bad start of the season the management decided to sack Giampaolo, let's hope that our new coach Pioli will be able to fix the main problems that are affecting us, especially the attack phase, where our team is lacking more but also the psychological side of the players, they must know how to keep calm and use their heads.
As a particular fact we can see that with more than 2.5 goals, both teams are able to score and with an average of exactly 2.0 expulsions (for one and / or the other team) per game in their team's last three games, Milan fans have to prepare for a tumultuous confrontation. Keeping that explosive potential, the last two victories of the hosts in Serie (SA) saw an average of 3.0 red cards (total) per game!
However, the "Rossoneri" begin this clash after their third win of the season in Serie A (SA), with all those victories coming with a margin of just one goal. The last two saw the decisive goal reach the penalty spot in the second half. Also Milan always won at home against Lecce, except for a 2-2 draw in the season 1999-2000. Meanwhile, Lecce spent the recent national team break in the last three positions, having lost three of their last four league games.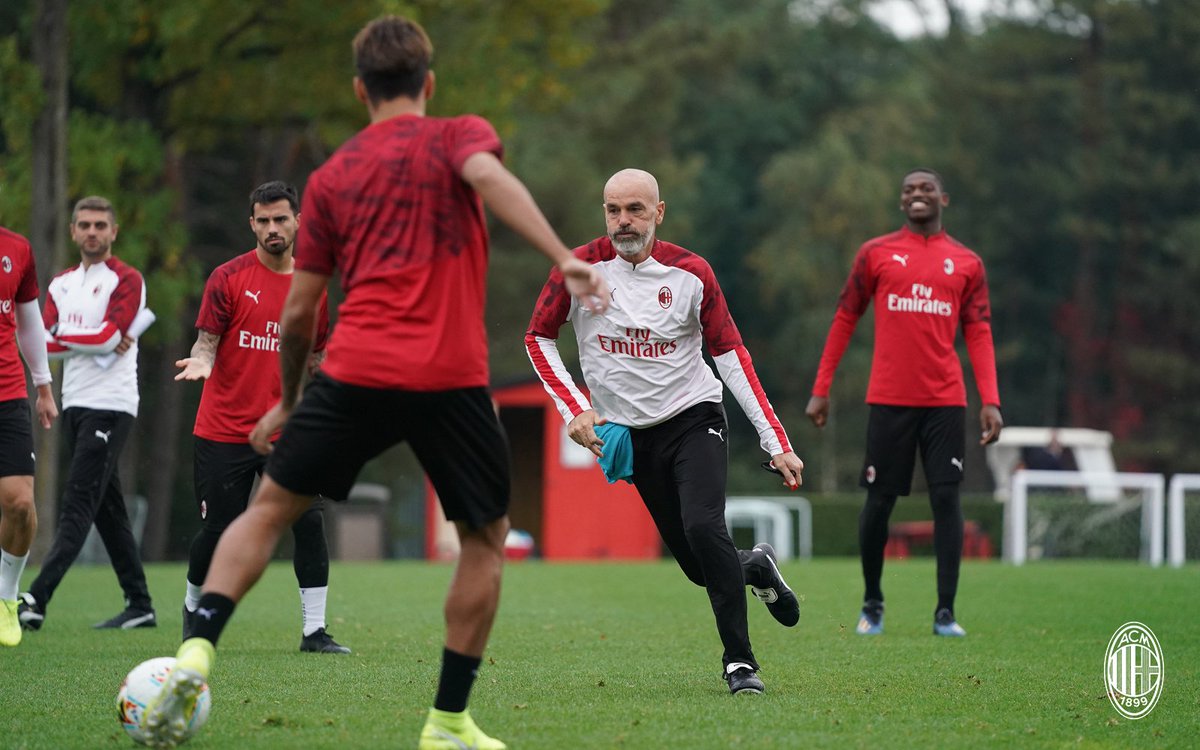 Moreover, coach Pioli spoke in the prematch conference:
About Lecce: "Lecce will be a difficult opponent to face, they have six points and all of these came away from home. They're a well-trained team and know each other very well. We need to put in a great performance. We also need to approach the game in an excellent manner."
About the team: "My players shouldn't worry about being perfect, it'll be impossible to be perfectly organised tomorrow but I expect us to show a lot of desire and be very attentive. I haven't spoken about what has worked or hasn't worked in the past with any player, I'm interested in the present. I expect a lot because I have quality players at my disposal. I'll play the best team to win the game, it'll be important not to get the starting line-up wrong."
General sensations: "Up to now, the players have been giving me everything. We're balancing the workload so we can get in the right shape from both a physical and mental point of view. Everyone is feeling fine and everyone expects to play, the attitude is right and should always be this way. I've joined a good changing room with players who are attentive, curious and willing."
Moreover regarding the lineup, Mr. Pioli will field a 4-3-3 formation, where lucas Biglia will be the starter, alongside Kessié and Paquetá, in the attack surprisingly Rebić will be playing in the right wing, Suso as usual in the left wing and in the attack there is no certainty, Leão or Piątek are battling for that spot but the feeling is that "el pistolero" will be the starter. Conti will be replacing the expelled Calabria, then Theo on the right back and the usual central defense with our capitano and Musacchio. Castillejo it's out because he got expelled against Genoa and Jack will not take part of this match as a precautionary measure due to a muscular problem.
In conclusion, the team needs to win, we can't allow to have another false step, a win is a must today! We must fight back, being focused and respect our opponent. Our guys can do it. Forza Ragazzi!
---
Squad List:
GOALKEEPERS: Donnarumma A., Donnarumma G., Reina.
DEFENDERS: Conti, Duarte, Gabbia, Hernandez, Musacchio, Rodríguez, Romagnoli.
MIDFIELDERS: Bennacer, Biglia, Brescianini, Çalhanoğlu, Kessié, Krunić, Paquetá.
ATTACKERS: Borini, Leão, Piątek, Rebić, Suso.
---
MILAN (4-3-3): G. Donnarumma; Conti, Musacchio, Romagnoli, Hernandez; Kessié, Biglia, Paquetà; Suso, Piątek, Rebić. Coach: Pioli.
LECCE (4-3-1-2): Gabriel; Rispoli, Rossettini, Lucioni, Calderoni; Majer, Petriccione, Tabanelli; Mancosu; Babacar, Falco. Coach: Liverani.
---
Livestream Links: