Match Time: Thursday 3:00 P.M. Eastern US, 9:00 P.M (Italy time). GMT + 1
Match Location: Stadio San Siro, Milan, Italy.
Our beloved Milan is back rossoneri! It's been hard times for Milan, the team started this season terribly, and after the defeat against Roma where it was evident not only the psychological fragility of the team but problems in the midfield, the right wing, technical errors and poor attention, but this time the team must raise their head and beat SPAL.
Milan starts this Serie A (SA) match closer to the relegation zone than to the top of the league, having won only one of their last six league games. However, the hosts could draw strength from the fact that they won the last seven direct matches in Serie A (SA), with this sequence that saw the 'Rossoneri' with an average of 2.86 goals per game.
On the other side, SPAL without yet scoring goals in four away games, the team is clearly underdog here, despite the fact that four of its seven points in SA have arrived in the last three games. By extension, SPAL is at the bottom of the 'second-half' rankings this season, and has yet to score in both times of a league game.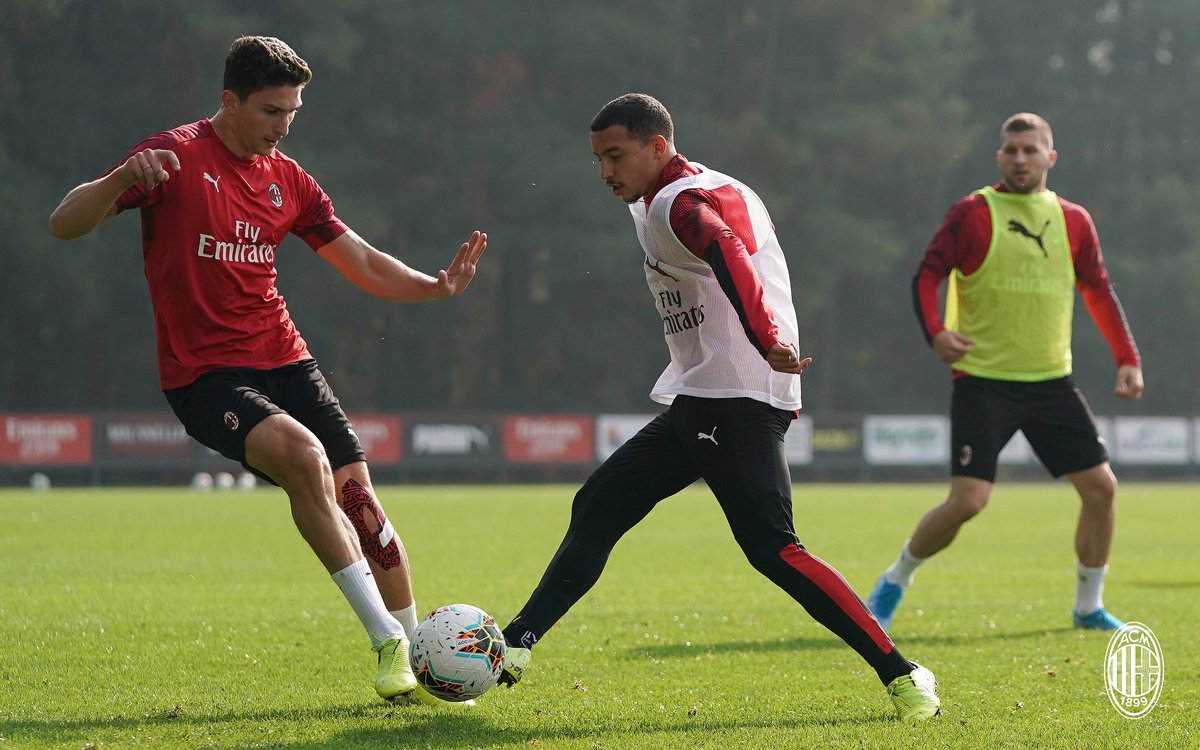 Moreover coach Pioli during the press conference remarked:
About the current situation: "We have to be realistic and admit that we're going through a difficult period, but we have the opportunity to improve our position in the table and to prove that we're a better side than how we played on Sunday. We mustn't get ahead of ourselves, there are 29 games left to play and 87 points still to be won, we have a lot of time left to climb up the table. I want my players to show their pride and get worked up, we're not where we want to be in the table and tomorrow I expect my players to fight, giving everything they have in order to win."
About the approach: "I don't believe that I lack emotions, there's the wrong impression of me from the outside. I'm not interested in hugs at the moment, I just want to win games. I'm not a friend of the players, I'm a coach that is close to them and trying to improve them. We're the youngest team in the league and I need to be credible and there for everybody."
About SPAL: "Usually, they don't press the opposition high up the pitch. They were excellent against Napoli and gave little away. We're going to be playing a compact side who have been working together for a long time. They're aware of the different situations out on the pitch, have quality and won't gift us anything."
Relevant quote: "I WANT ANGRY PLAYERS"!
Moreover regarding the lineup, Mr. Pioli will repeat the 4-3-3 formation that played against Roma, but with different changes where Leo Duarte will replace Conti on the right back (due to bad performances by him and also Calabria), he played in that position with Flamengo, then Biglia will be replaced by Bennacer, alongside Kessié and Paquetà (confirmed, he also mentioned that Paquetà needs to be more punchy).
Additionally, in the attack surprisingly Castillejo will be playing in the left wing, replacing Suso for the first time this season, in the attack Piątek will be the starter because Pioli didn't like Leão during today's training session, and finally Hakan will be confirmed on the left wing side (also a special mention to Hakan who celebrated 100 appearances with the team!).
In conclusion, the team needs to win, we need a determined and angry Milan. We must fight back, being focused and respect our opponent. Our guys can do it. Forza Ragazzi!
---
Squad List:
GOALKEEPERS: Donnarumma A., Donnarumma G., Reina.
DEFENDERS: Conti, Duarte, Gabbia, Hernandez, Musacchio, Rodríguez, Romagnoli.
MIDFIELDERS: Bennacer, Biglia, Çalhanoğlu, Kessié, Krunić, Paquetà.                                    ATTACKERS: Borini, Leão, Piątek, Rebić, Suso, Castillejo.
---
MILAN (4-3-3): G. Donnarumma; Duarte, Musacchio, Romagnoli, Hernandez; Kessié, Bennacer, Paquetà; Castillejo, Piątek, Çalhanoglu. Coach: Pioli.
SPAL (3-5-2): Berisha; Tomovic, Vicari, Igor Julio; Strefezza, Missiroli, Murgia, Kurtic, Reca; Paloschi, Petagna. Coach: Semplici.
---
Livestream Links: