Match Time: Sunday 11:00 A.M Eastern US, 6:00 P.M (Italy time). GMT + 1
Match Location: Stadio Dacia Arena, Udine, Italy
Serie A it's back rossoneri! The new Milan of coach Marco Giampaolo will start their season playing against Udinese. After a pre-season full of tactics and hard physical work, the new Milan under Giampaolo will play with the 4-3-1-2, a tactical asset that shows an enjoyable playing style. However, the results in preseason friendlies were not so good, but the team is adapting day by day to this new system.

Further, AC Milan arrives at Dacia Arena without ever having drawn a SA opening match since 2011/12 (since then 3 victories, 4 defeats). Furthermore, they should be confident that they are favored by the odds here, as the last season finished with a win rate of 91.67% in the away games of SA which they started as favorite (6 wins, 5 draws, 1 loss).
In addition, Rafael Leão could become the second youngest foreign AC Milan player to find the net in Serie A (20yy, 76dd), older only than Alexandre Pato.
Meanwhile, Udinese without victories in the last three opening matches of a new Serie A season (1 draw, 2 defeats), they will have a difficult task facing Milan. However, with two wins in the last five head to head in Serie A played in their stadium, and with both teams failing to score in four of them, this game could be tightened.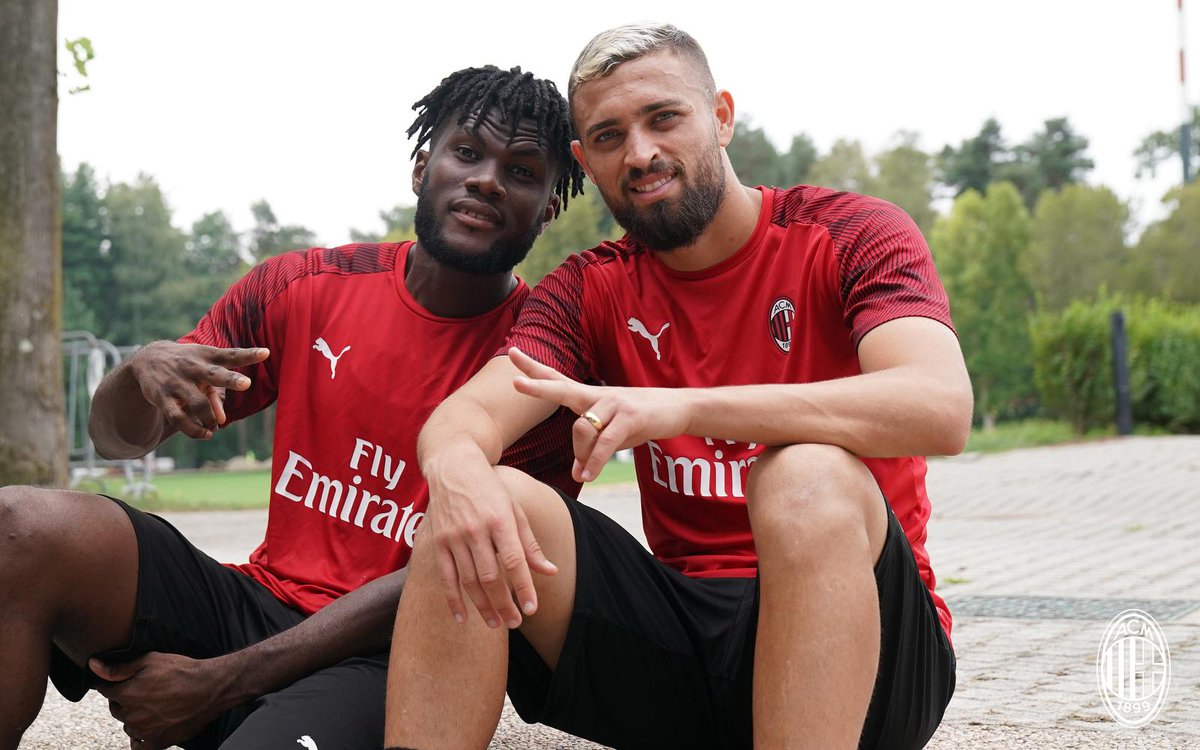 Moreover, Marco Giampaolo stated in the prematch conference:
The start: "Milan against Udinese must be competitive and go out onto the pitch with eleven proper players. Matches also depend on the desire to will and things that go beyond the tactical and technical sides. I believe that the quality of players can help us improve with this step, it's always the players who make the difference. A great deal of work is behind us, I'm convinced that we'll see Milan constantly improve over time."
The season: "You can start well or badly, anything can happen in a season. Judgements must be made on what you show. We rely on results, I'm focused on the work and that's the only thing that can turn us around along with the quality of the players. Lots of teams will be competing for the Champions League, Milan included. History demands that Milan believes and goes for it but it won't be easy."
His feelings: "I'm in an extraordinary environment, there's a great structure to work in. There's a lot of passion for the team. I have a vision and an idea of where we need to get to and what steps we must take. I need time to work with the players to implement a system without taking steps back, even in difficult moments."
The players: "I was sorry to lose Biglia, he was doing well. I like him as a player and a person. There are also the long-term injuries like Caldara. I hope that Hernández can return shortly, like Reina while we're reintegrating Bonaventura slowly. Leão and Duarte haven't trained much but they've shown that they're curious and willing to listen, they're putting the effort in and looking to quickly understand what we ask of them. Suso has demonstrated some very good things playing as the CAM."
Moreover, regarding the lineup, Giampaolo will field the 4-3-1-2 where Hakan will replace the injured Biglia as the CDM, then Borini will start as CM due to good performances in that role during pre-season, Paquetá will start, Suso as the CAM, Castillejo and Piątek in the attack. The defense will be the usual that played during last season.
On the other side, we will need to take an eye on quality player Rodrigo de Paul and striker Kevin Lasagna, who last Serie A goal for Udinese came against AC Milan on April. Also Mandragora has demonstrated his ability to run the midfield well, so it will be an interesting battle against Milan's midfield.
In conclusion, the team needs to start this new season with a victory even if it's going to be a difficult match. We must respect our opponent, play focused in order to win this match. Our guys can do it. Forza Ragazzi!
---
Squad List:
GOALKEEPERS: Donnarumma A., Donnarumma G., Soncin.
DEFENDERS: Calabria, Conti, Duarte, Gabbia, Laxalt, Musacchio, Rodríguez, Romagnoli.
MIDFIELDERS: Bennacer, Bonaventura, Çalhanoğlu, Kessié, Krunić, Paquetá.
ATTACKERS: Borini, Castillejo, Leão, Piątek, André Silva, Suso.
---
Probable Lineups:
UDINESE (3-5-2): Musso; Opoku, Ekong, Samir; Larsen, Fofana, Jajalo, Mandragora, Pussetto; De Paul, Lasagna.
MILAN (4-3-1-2): G. Donnarumma; Calabria, Musacchio, Romagnoli, Rodriguez; Borini, Çalhanoglu, Paquetá; Suso; Castillejo, Piątek.
---
Livestream Links: